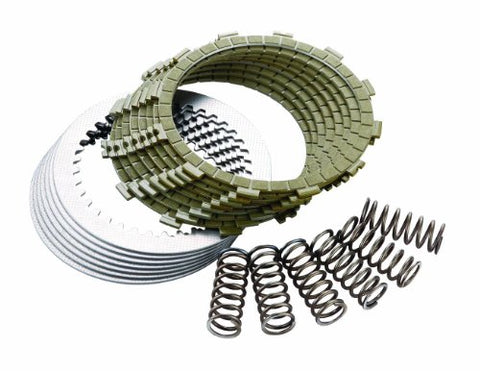 Only 3 left!
Yana Shiki CK96-075 Performance Series Clutch Kit for Honda CBR 600
$ 125.99
Brand Yana Shiki
Brand: Yana Shiki
Features:
Fits: Honda CBR 600 RA/RAA, CBR 600 RR Hannspree and CBR 600 RA/RAA ABS Model
Complete clutch kit contains friction discs, separator plates and springs
Fibers are made of paper friction material
Plates are made of SPCC and are 3 mm thick
Tension strength of the springs approximately 10 percent stronger than OE
Binding: Automotive
Release Date: 15-02-2012
model number: CK96-075
Part Number: CK96-075
Details: Yana Shiki clutch plates and springs have been made from the finest materials available. Through research and development, Yana Shiki is constantly striving to offer the possible friction material for your motorcycle. Yana Shiki tempered steel drive plates go through a vibratory deburring process and then are quality checked for flatness to provide optimum performance. Heavy duty Yana Shiki clutch springs are pre-set, shot-peened, and heat treated for performance and durability.
Package Dimensions: 9.1 x 7.9 x 2.4 inches