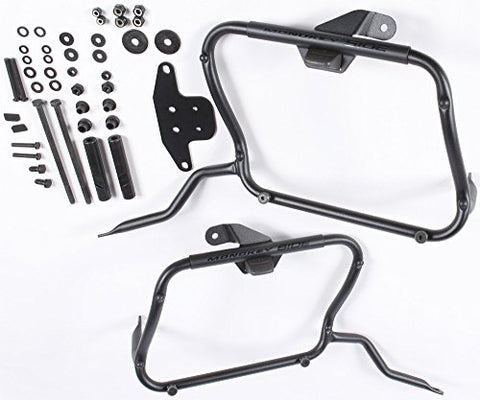 Only 3 left!
GIVI PLX166 V35 Pannier Rack Honda VFR 800 VTEC (02-11)
$ 206.42
Brand GIVI
Brand: GIVI
Color: Other
Features:
Matt Black
Metal Construction
Both Sides Supplied
Mounts V35 Cases only
Binding: Automotive
model number: PL166
Part Number: PL166
Details: The innovative aspects of this fitting system can be summarized as follows: The addition of two new fitting points to the system positioned so as to create even further rigidity of the case when mounted to the hardware. Reduction of the overall side encumbrance by inclining the support and use of a new profile for the bottom shell of the V35 case, thus closely following the lines of the fairing of the motorcycle and therefore considerably improving the aerodynamic aspect. Monokey Side continues to offer ease of use for the motorcyclists, as the V35 case is still able to be opened/closed and attached/detached with one key & button. GIVI Monoracks or an additional hardware kit maybe required when mounting the V35 side cases only.
EAN: 8019606108067
Package Dimensions: 24.3 x 14.3 x 7.0 inches