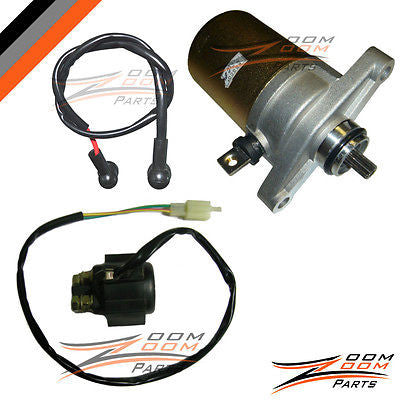 Carroll Stream Eagle 49cc 50cc 49 50 Starter Motor and Relay Solenoid ATV GoKart
$ 39.99
Brand none
                         

Starter Motor and Relay for 49cc 50cc Carroll Stream and Eagle 

Scooters Mopeds ATVs Go Karts.
4 Stroke.

Replaces existing Starter Motor, Just replace and ride again.

 

BRAND NEW.

1x Starter Motor.

FREE Power Cable.

12 Volt.

10 Tooth Sprocket.
1x Starter Relay.

 

Mounting Bolt Pattern.

70mm.

(center hole to center hole)

 

Starter motor will fit:

CARROLL STREAM 50cc.

 

Always remember.

When you want to play, ZOOM ZOOMS the way !!!!

EAGLE 50cc.