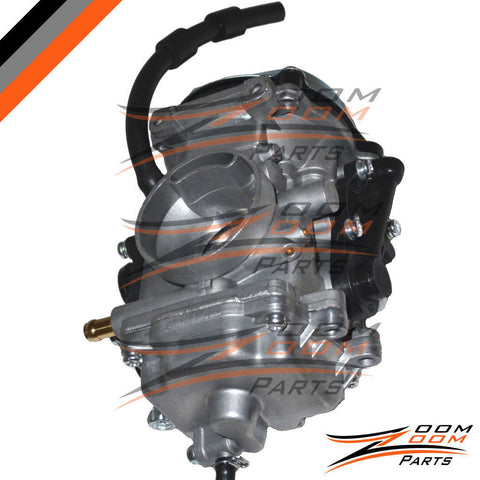 CARBURETOR YAMAHA KODIAK 400 YFM 400 YFM400 ATV QUAD 1999 4x4 FWBL BRAND NEW
$ 42.95
Brand none
BRAND NEW CARBURETOR
YAMAHA KODIAK 400 4x4 ( FWBL MODEL ONLY ).
WHILE STOCKS LAST !!
A TOP QUALITY COMPLETE REPLACEMENT CARBURETOR.
Give your machine the new power and torque it really deserves, and have more fun with the power at your finger tips.
BRAND NEW.
1x Carburetor.
1x Throttle Base Cover.
1x Throttle Cable Clip.
4x Base Cover Screw.
1x FREE Inline Fuel Filter.
Carburetor fits:
Yamaha Models.
1999   KODIAK YFM 400 4x4 ( FWBL MODEL ONLY ).
THIS WILL NOT FIT OR WORK FOR ANY OTHER MACHINE BESIDES 1999 Kodiak 400 4x4 FWBL MODEL.
You may also like