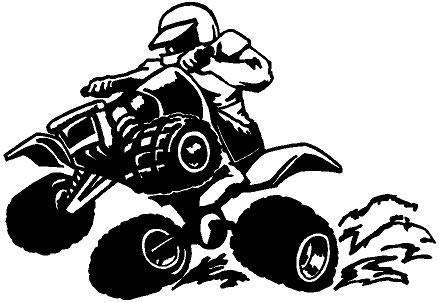 Only 3 left!
Black Vinyl Decal - ATV 4 Wheeler Ride Wheel Race mud Fun Sticker Truck, Die Cut Decal Bumper Sticker for Windows, Cars, Trucks, Laptops, Etc.
$ 4.65
Brand Decal Flags USA
Brand: Decal Flags USA
Color: Black
Features:
Works on many different smooth, non-porous surfaces
Made from durable vinyl designed to last over 8 years and avoid cracking and embrittlement
UV and Water Resistant
Indoor and Outdoor. Business storefronts and windows, walls, home decor, cars, trucks, boats, etc
Part Number: dfv&dx#742
Details: A dye cut decal made of high quality vinyl. This decal is easy to apply and will last for years. If needed, can come off easily with no leftover residue.
EAN: 0708928911568
Package Dimensions: 6.6 x 4.6 x 0.5 inches