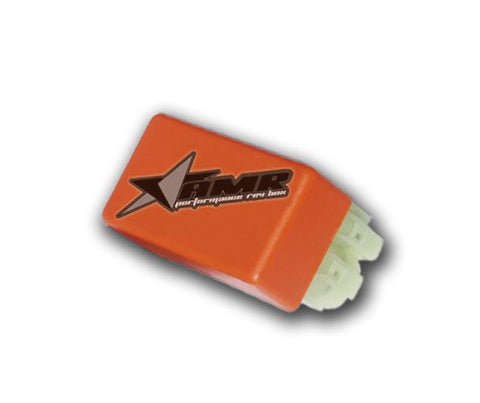 Only 3 left!
AMR Racing CDI Box High Performance Rev Module Compatible with Honda TRX400EX TRX400 1999-2008 Stage 3
$ 79.95
Brand AMR Racing
Brand: AMR Racing
Features:
Capacitor Discharge Ignition System
Increased Rev Limit and Horsepower
Higher Intensity Spark with Improved Throttle Response
More Aggressive Timing Curve than Stock CDI
Maximize your Engine's Potential
Part Number: ELC-CDI-HON-TRX400EX-99-08-S3
Details: Increase your top end. Improved throttle response and spark energy, Plug & Play, Replaces your stock CDI, Installs in minutes. Industry leading 2 YEAR WARRANTY! Stage 3 vs Stage 2? - AMR's newest Stage 3 rev box not only removes the limiter found in the stock CDI unit, it has the most Aggressive Timing Curve possible, built in. The Stage 3 box will give the motor better throttle response than the AMR Stage 2 (and most other CDI units on the Market) We recommend the Stage 3 if you have any Exhaust / Air modifications or plan on adding them in the future. Stage 2 vs. Stage 3: Simply stated, the Stage 3 CDI has a more aggressive timing curve vs the stage 2, and a slightly higher rev limit. Stage 3 users generally notice more low end throttle response. Stage 3 works great on stock motors, even better with after market exhaust/air/ect. Both Stage 2 and Stage 3 operate well within the engine's tolerances. Stage 2 is recommended for bone stock setup with no intentions of adding any aftermarket exhaust or air intake. Stage 3 is recommended for slightly higher performance on a stock setup, and highly recommended for users with aftermarket exhaust/air or have plans for them in future.
EAN: 0780742582391
Package Dimensions: 9.0 x 4.9 x 1.2 inches