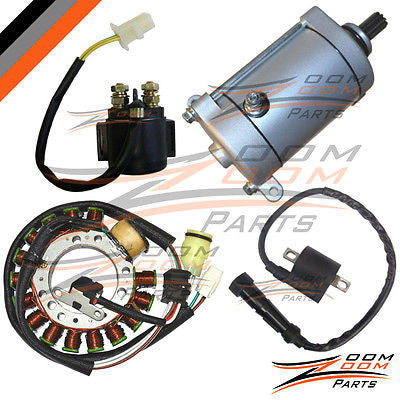 Sold Out
1999 - 2001 Yamaha Grizzly 600 YFM600 Starter Motor Ignition Coil Relay Stator
$ 89.95
Brand none
This product is unavailable
                         

Starter Motor, Starter Relay, Ignition Coil and Magneto Stator
Yamaha Grizzly 600

Replaces existing parts, Just replace and ride again.

BRAND NEW.

1x Starter Motor.

12 Volt.

CW Rotation.

1x Ignition Coil.

1x Starter Relay.

1x Magneto Stator.

Starter Kit will fit:

YAMAHA MODELS

1999 - 2001    Grizzly YFM600

 

 

Always remember.

When you want to play, ZOOM ZOOMS the way !!!!